Feb
7
Fri
Family Engagement Meeting

@ Online Event
Feb 7 @ 7:30 pm
Family Alliance Ontario will be holding quarterly Family Engagement meetings, online using Zoom online video conferencing.
Feburary 7, 2019  Topic: Family Engagement Board Meeting
Time: Feb 7, 2019   7:30 PM Eastern Time (US and Canada)
 Zoom Meeting Information Coming Soon!
Upcoming Meetings:
May 8, 2020 – 7:30pm
May
8
Fri
Family Engagement Meeting

@ Online Event
May 8 @ 7:30 pm
Jul
11
Sat
The Toronto Summer Institute

@ Downtown Toronto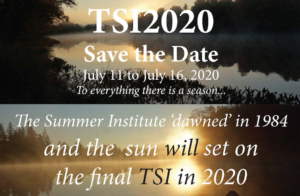 Saturday July 11 – Thursday July 16 – 2020
The final Toronto Summer Institute – coming to you with a full cast of hosts:   McKnight, Lyle O'Brien, O'Brien, Mount, Kohler, Simmons, Hasbury, Scott, Wieringa, Kahn, Harges, Pearpoint and more… Now we need you.
Accommodations at Ryerson – ILLC (International Living & Learning Centre) where much of the institute is being held – accommodation information will be available after Nov. 30. We will notify you when room registration goes online. Space will be limited.